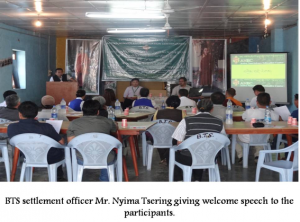 Dharamsala: The Active Nonviolence Education Center (ANEC) in collaboration with Bir Tibetan Society (BTS) organised two-day workshop on the Principles and Practical of Nonviolence for the leadership group of Bir, Dege and Chauntra Tibetan settlement at Bir Tibetan Society's Community Hall, Himachal Pradesh from 14-15 April.
Leadership Workshop on Principles and Practical of nonviolence offer tools for unleashing the power and possibility of nonviolent change in our lives, our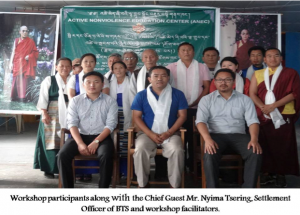 communities, and most importantly our national struggle. Using lecture, case studies, group discussions, movie screening, short presentations and exercises, this workshop explore the vision, principles and concrete tools of active nonviolence.
Over a dozen of Regional Tibetan leaders from Regional Tibetan Women's Association, Regional Tibetan Youth Congress, Regional Chu-Shi-Gung-Druk, Local Assembly, Monasteries, Health Care Center and Dege Association have participated in the workshop.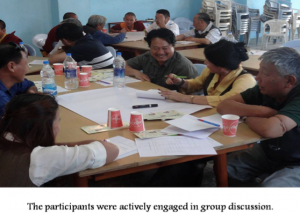 The workshop was facilitated by ANEC executive director Mr. Wangdue Tsering and staff; Mr. Thupten Gyaltsen and Mr.Jigme.